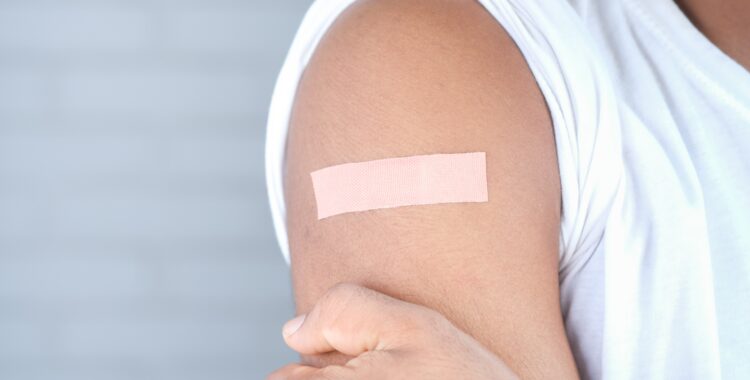 Key points about the vaccine mandate / Update – put on hold with 9.3.2022
Since February the 5th, 2022, a COVID-19 vaccination will be mandatory in Austria. According to the new COVID-19 Compulsory Vaccination Law, all persons that are at least 18 years old and resident in Austria are obliged to undergo vaccination.
Only certain vaccines are accepted: these are the vaccines with "centralised authorisation" by the European Commission from BioNTech/Pfizer, Moderna, AstraZeneca, Jansen and Novavax. In addition, certain "recognized" vaccines specified in the COVID-19 Compulsory Vaccine Regulation are also accepted. These are Vero Cell, InCoV/Covilo, CoronaVac, COVAXIN, COVOVAX, and Covishield, which come from manufacturers in China and India.
Exempt from the vaccine mandate are pregnant women, recovered persons, and individuals for whom the vaccination is ineffective or presents a serious health risk.
Fines and schedule:
Until March 15, the population is only urged to be vaccinated. There are no consequences yet for failing to comply.
After March 15, compliance with the vaccination obligation will be monitored by the police. They will be able to check the vaccination status, during traffic stops, for example and report a violation of the vaccine mandate. In shortened proceedings, a fine of up to EUR 600 can be imposed by vaccination penalty order. If convicted in criminal proceedings, a payment of up to EUR 3600 can be expected. However, the sentencing can be avoided through compliance with the vaccination obligation within two weeks.
If required, the government can impose a "reminder date" on which all unvaccinated persons are urged individually to be vaccinated. As a last step, and only if epidemiologically necessary, a "vaccination date" can set, with an automated penalty for those still unvaccinated. However whether or not it will have to come this far has yet to be answered.
The COVID-19 Compulsory Vaccination Law can be read (in german) through this link.
---
Update – 10.3.2022
On Wednesday 3/9/2022 the Austrian government decided to suspend the vaccine mandate. This means that the administrative penalties, that were supposed to begin March 15, and the corresponding schedule will not be implemented. Negative consequences of non-compliance with the vaccine mandate, together with the penalties, will thus be put on hold.
However, the Compulsory Vaccination Law itself remains in place. After a 3-month evaluation of the overall situation of the pandemic, a decision will be made again on the implementation of mandatory vaccination.