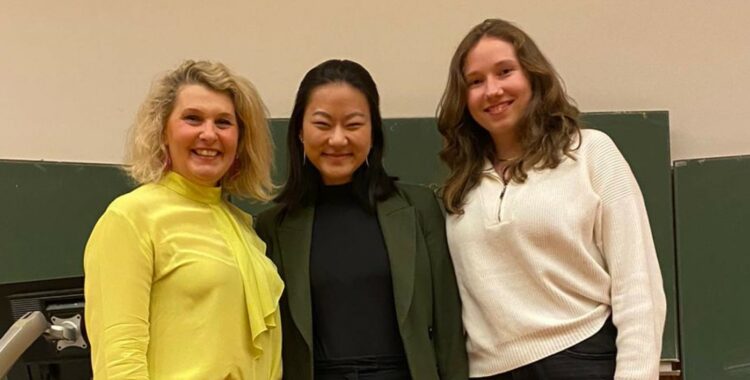 Workshop: From law student to law firm founder
In early May, the Juridicum hosted a workshop with Dr. Bettina Köck on how to successfully start a law firm.
The approximately 20 participants experienced an interesting and very personal discussion of the challenges of working as an independent lawyer specializing in business law.
Dr. Bettina Köck, who founded the law firm Greindl & Köck with other founding partners 20 years ago, emphasized: "I would like to encourage young female colleagues to consider this step. The best way to get started is to gain practical experience early on during their studies. We are always looking for young motivated talent." Especially in a small law firm, you get a good overview of different areas of law and individual guidance.
What was special about this event of the Faculty Representation – Law (FV Jus) was that it was open as a "Females*-only" workshop, exclusively for female students.
This empowerment is necessary because the proportion of female* partners in Austria's law firms is currently only 13%. As FV Jus Chairwoman Elisabeth Wu explained, "We want to draw attention to gender-specific hurdles in the male-dominated legal sector- and how to overcome them. We need more pro-women* policies like this, even during our regular legal studies."
Photo: Attorney at law Bettina Köck with Elisabeth Wu and Carmen Maerki (FV Jus); Photo: Elisa Liu